This post may contain affiliate links, which means I may receive a small commission, at no cost to you, if you make a purchase.
Are you ready for the next economic downturn? Experts say another financial crisis is likely to go down in the next few years. This is an unhappy fact of life, but it's even more unfortunate if you're woefully unprepared. Here are practical tips on what to do to prepare for a recession.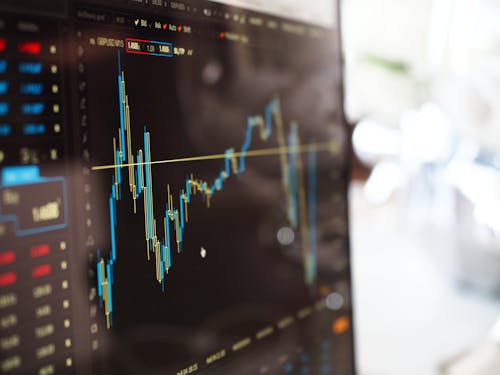 Did you know experts predict another recession is about to go down in the next few years? While this may be a fact of life, albeit an unfortunate reality, your loved ones will thank you for getting ready and thinking ahead.
So the question to ask is can you withstand another economic decline? Do you know what to do to prepare for a recession? If you haven't asked yourself these two questions, chances are you're not totally prepared for another financial crisis; worse if you answered in the negative.
In this article, we offer practical tips on how to prepare for a recession. This way, you can mitigate the ill effects of the economic phenomenon that it may cause you and your loved ones.
Recessions Keep Coming Back
Would you believe the U.S. average of experiencing an economic downturn is every six or seven years? The last great recession ended in 2009; that was about 10 years ago. If you think about this, we are likely to have another one in a couple of years, but when exactly, nobody knows for sure.
Recessions can happen regardless of who is in the White House. This is a force that is economic in nature and not a political one.
The last significant economic downturn that hit the U.S. was the Great Recession, which officially started in December 2007 and ended in June 2009. Subsequently, that was when the global recession set in.
How did it all start? The U.S. Great Recession began when the housing market went from boom to bust. As a result, large amounts of securities and derivatives suffered a significant loss in their values.
Cause and Consequences of the U.S. Great Recession
During the mid-2000s, financial institutions in the U.S. experienced unprecedented levels in the marketing of mortgage-backed securities and derivatives. However, when the real estate industry caved in, so did the securities market. As a result, the value of those tradable derivatives declined massively. This jeopardized the solvency of the U.S. and European financial institutions.
The first discernible casualty in the Great Recession was the loss of over 7.5 million jobs in the U.S. As the stock market plunged further, American households experienced a loss in net worth of about $16 trillion.
Planning for a Recession
The U.S. Great Recession ended around 10 years ago. Yet despite about a decade of recovery, this question still resonates, bearing a mark of urgency and importance: are you ready for the next financial crisis?
Here are the facts.
An average economic crisis, whether big or small, occurs every 58.4 months. However, the more significant recessions happen every six or seven years; much like the dotcom recession of 2001, which occurred six years ahead of the Great Recession in 2007.
But despite these averages, it is hard to pinpoint the exact date when the next recession will happen. It is simply impossible to prepare for it to occur on a firm date. But the best thing we can do is have some sort of contingency plan so we are ready should the inevitable occur.
It is safe (and reasonably prudent) to assume that we are due to experience another economic downturn. After all, it's been close to 10 years since we escaped in 2009 the financial slump of the Great Recession.
Will you be ready when that happens?
Do you know what to do to prepare for a recession?
Reality of Recession
Do you know what to do to prepare for a recession? In a survey conducted by GOBankingRates, more than 1,000 respondents were asked on their preparedness for the next one. The answers revealed that the majority are ill-prepared to face another financial crisis.
The study disclosed that around 49 percent of the respondents are living paycheck to paycheck while about 68 percent have no investment strategy in preparation for another recession. In addition, about 74 percent are not prepared to look for a new job.
An estimated 52 percent of men are not able to cover six months of cost-of-living expenses while it's about 69 percent for women. The study also revealed that around 60 percent of Americans are still feeling the effects of the Great Recession, being able to live only from paycheck to paycheck.
Challenges Facing a Recession Preparation
Do you know what to do in a recession? In your honest assessment, will you be able to cope with the problems that come with a financial slump?
In the last decade, statistics show that the rate of American wages has failed to improve. And despite the stagnating wage trend, the cost of living continues to rise, primarily due to inflation. As a result, much of an average worker's pay will go to the basic necessities, leaving little to none for savings.
Living paycheck to paycheck can be very debilitating. Being forced to spend a considerable fraction of the monthly income can limit the average worker's capacity to allocate money for other potentially income-generating activities elsewhere.
So how do you reconcile the issue of financial flexibility with recession preparation? With the limited ability to afford beyond the day-to-day essentials, how should an average worker strategize to accommodate an economic downturn?
What to Do to Prepare for a Recession
Breaking the paycheck-to-paycheck cycle can be very challenging. But it is possible. Options abound, which may include moving to a city with a lower cost of living or higher average wage rates. However, realistically, these are not readily available solutions for everyone.
Here are our practical tips on what to do to prepare for a recession. This basically entails improving your degree of financial flexibility to give you enough leverage to prepare for the rainy days.
1. Limit Borrowing Money and Pay Off Your Debts
If you feel the urge to buy something, ask yourself, Do I really need this? Be frugal whenever possible and always watch your money. Try to pay cash for large purchases.
As the old saying goes, live within your means. Do with what you have and limit borrowing money when you need to buy. If possible, postpone the purchase; who knows you might scoop up a bargain at a later date.
On the subject of debts, you need to pay off the high-interest ones fast. Interest will pile up the longer you hold off payment.
2. Stop Paying for the Full Price
Hunt for bargain deals, and stop paying for the full price. There are a lot of platforms that let you purchase items on sale. For starters, scour the internet for coupon codes and discounts to get the best deals.
Most of the time, the item you "need" today can wait until tomorrow; even the next week. So why buy them now at full price when there is a possibility of scoring a better deal if you postpone its purchase to a later date.
Learn the art of finding better deals. Google is your friend, and it will tell you where to look. There's also eBay and Craigslist. When was the last time you checked out Facebook Marketplace? These sites are rich with good deals that don't let you pay at retail price.
3. Save for the Rainy Days
Are you familiar with the story of the grasshopper and the ant? While the ant toils during the summer days, the grasshopper hops and sings and chirps to its heart's content. But as winter came, the grasshopper had nothing to eat and found itself starving. On the other hand, the ant had everything it needed to survive the cold months, having worked, collected, and saved food in the summer.
The moral lesson of the story is to save money for the bad days.
Strive to keep extra cash for when the tough days come. It could be in a paper envelope or an interest-bearing savings account. The idea is to maintain a fund to answer your needs when times get rough.
In line with this, you might also want to set up an emergency fund that is not connected with your savings account. Call it a "do not touch" account. It's for really bad days.
Of course, there are instances when you need money at a moment's notice. If you want immediate access to cash, stash some coins and bills and keep it somewhere safe in your home.
4. Always Think of Ways to Invest Money
Between setting aside cash as savings and making investments in potentially income-generating endeavors, the latter is the better choice. However, that is not to say you should ditch your savings account. Maintain your bank account while setting your eyes on buying investments.
Following the old adage buy low and sell high, aim to acquire investments when the economy is on a downturn. But when it comes roaring back, sell your stakes at a profit.
Take the time to learn about the stock market and how you can gain from selling stocks. Wait for a better opportunity to buy the commodities when the price is low then consider selling them when their value significantly increases.
5. Get Out of Your Comfort Zone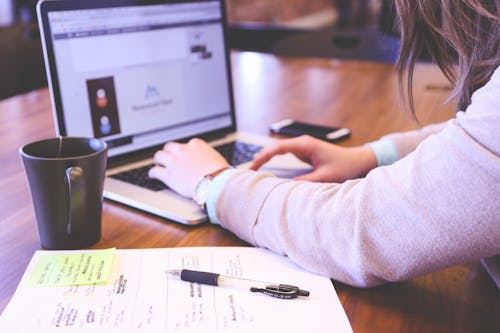 What do you do when you get out of work? Do you go home and watch TV while waiting for dinner? Do you meet up with friends and have a drink or two? Or do you grind some more?
If you're one of the many 9-to-5 workers, chances are you will call it a day after you get out of work. But for some individuals, getting out of an eight-hour work means it's on to another hustle.
Extra job, freelance work, side gig—call it what you will; it's an income-generating activity outside of the normal 9-to-5 framework. And for many, it's the money earned from the extra work that keeps them afloat.
Not sure where to start? Check out these ways to make extra money:
One of the many motivations for people who hustle on side gigs is to earn more to pay the loans and eventually become debt-free. Others get a second or third job to afford a luxury or convenience without dipping into their savings.
Do you want to live comfortably? Start by getting out of your comfort zone. Get into the side hustle streams. The extra dollars you earn will help improve your net worth, build up your emergency fund, or let you afford to go on a vacation without reaching into your nest egg.
You can earn good money driving for Lyft or Uber. You can also increase your earning potential by working as a handyman, housekeeper, babysitter, or caregiver.
Check out the side hustles available online. All you need is a computer and an internet connection. You can work from home as an online tutor or a freelance writer.
6. Avoid Becoming Dispensable at Work
When companies suffer economic reverses, the first ones to go are usually the non-essential personnel. So build yourself to a position that will help you keep your job despite the company's financial woes.
Make yourself indispensable. Strive to learn new skills and welcome new responsibilities to enhance your value in the organization.
7. Be Ready to Look for Another Job
Sometimes when you like your current job, you tend to become complacent. You get contented with your position and may no longer have the motivation to look for something better.
And just when you're comfortably settled in, an economic downturn comes along and, God forbid, the inevitable happens and you lost your job.
You will never know what the future may bring. So never sleep on other employment opportunities and stay alert for golden chances. Update your resume and your LinkedIn page. Maintain a strong network that can help you look for another job should you lose your current one.
8. Be Prepared for Anything
You will never know when the next economic crisis will hit. But you will feel when things are favorable and when they are not. So bring in as much cash as you can when things are on the upside but always save for the bad times.
All of us want to see the good times, hoping it will not end. But nothing is constant especially the economy. Financial downturns are simply a reality, so try to get your finances in order.
Conclusion
No one wants to go through another financial crisis. But should one comes along, it is best to be prepared. With these practical tips, we hope you will know what to do to prepare for a recession.